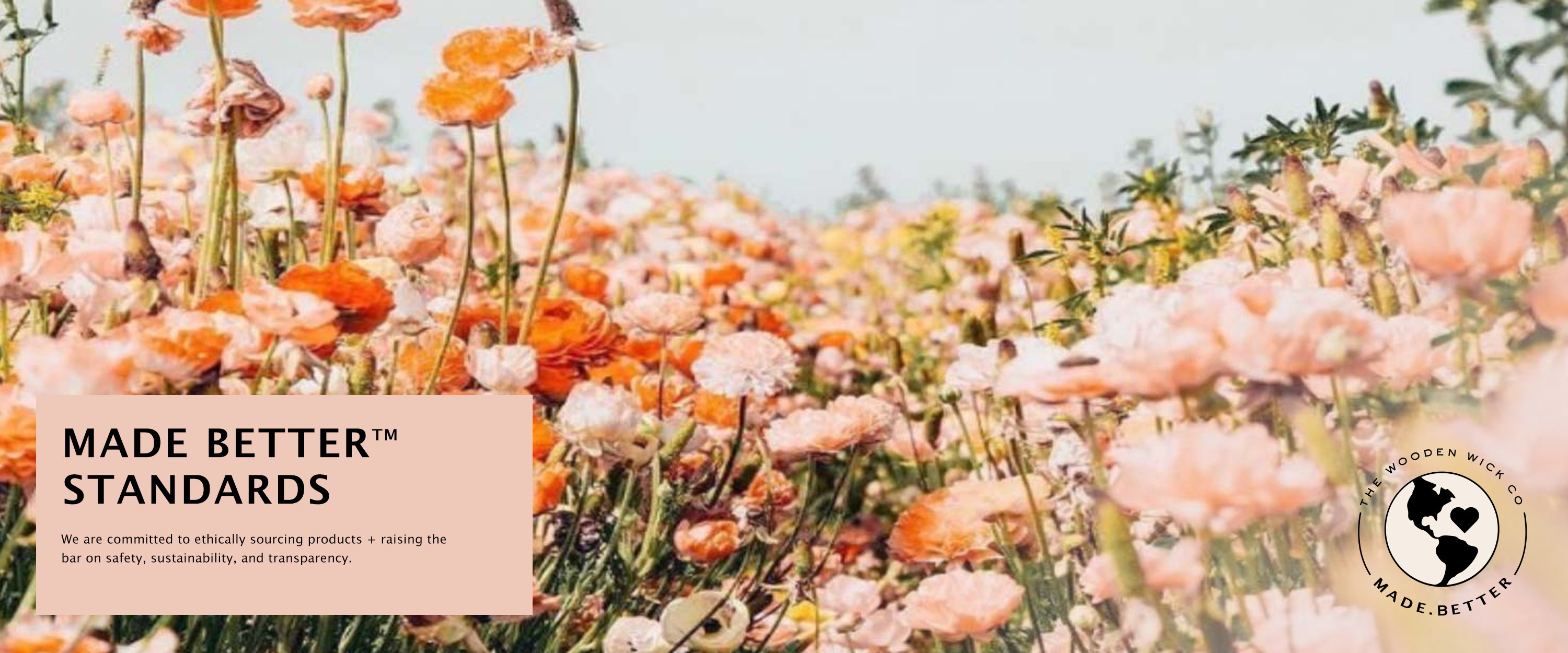 MADE BETTER™ STANDARDS

We are committed to ethically sourcing products + raising the bar on safety, sustainability, and transparency.
You can count on our Made Better™ products adhering to the following guidelines: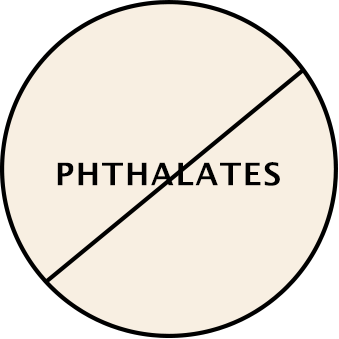 NO Phthalates
Phthalates are typically found in personal care and household items as one of the fragrance ingredients used as carriers to help make the scent linger. Human health effects from exposure to low levels of phthalates are unknown. Some types of phthalates have affected the reproductive system of laboratory animals. None of our fragrances contain phthalates.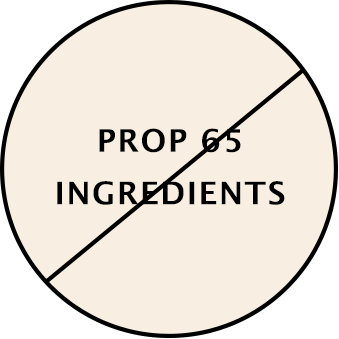 NO Prop 65 Ingredients
The ingredients included on the California Prop 65 list are a wide range of naturally occurring and synthetic chemicals that are known to cause cancer, birth defects or other reproductive harm. None of our fragrances require Prop 65 labeling.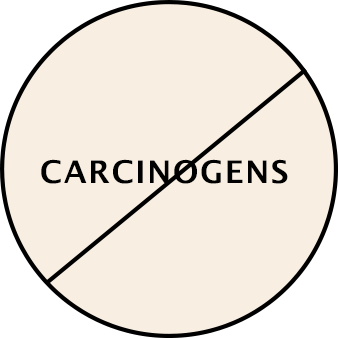 NO Carcinogens
A carcinogen is an ingredient or chemical known or thought to cause cancer.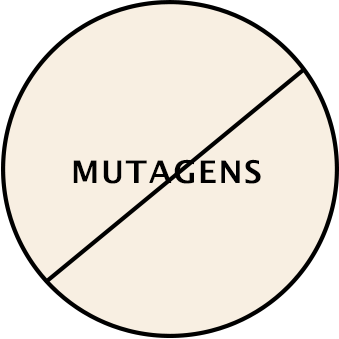 NO Mutagens
A mutagen is a chemical or physical agent that has the ability to change our genetic code in a harmful way. Exposure to a mutagen can produce DNA mutations that cause or contribute to diseases such as cancer.
NO Reproductive Toxins
Toxins A reproductive toxin is a substance or agent that can cause adverse effects on the reproductive system. The toxic effects may include alterations to the reproductive organs and/or theendocrine system (which includes the thyroid and adrenal glands). These effects can occur inboth men and women.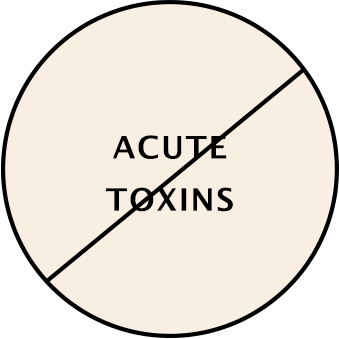 NO Acute Toxins
An acute toxin is a substance that poses significant adverse health effects for immediate or short-term exposures. The route of exposure that causes the adverse effect may be inhalation, absorption (through skin, eyes, or mucous membranes), or ingestion, depending on the chemical.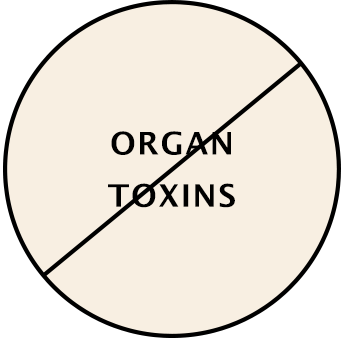 NO Organ Toxins
An organ toxin is a chemical that can cause adverse effects or disease states manifested in specific organs of the body.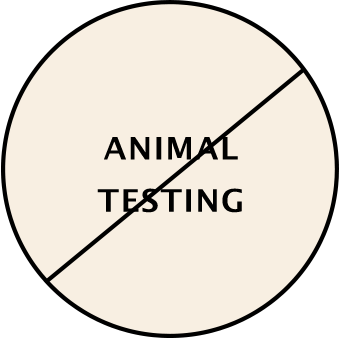 NO Animal Testing
The term "animal testing" refers to procedures performed on living animals for purposes of research into assessing the effectiveness of new products and testing the human health and/or environmental safety of consumer and industry products. All procedures, even those classified as "mild," have the potential to cause the animals physical as well as psychological distress.
IT'S ALL SIMPLY MADE BETTER™
Our goal is to source and produce makers' supplies with the highest quality standards in mind.
Luxury doesn't mean sacrificing clean standards.
Fragrance has long been a mysterious and mostly unregulated ingredient, and it is found in most every beauty, body care and household item we own. None of the standards out there seemed to live up to our expectations for clean and safe formulations.So we decided to create our own.
The Made Better™ Fragrance Collection contains:

NO Prop 65 ingredients

NO Carcinogens

NO Mutagens

NO Reproductive, organ or acute toxins.

100% of The Wooden Wick Co. fragrances are phthalate-free, vegan and, along with all of our products, are cruelty-free since day one.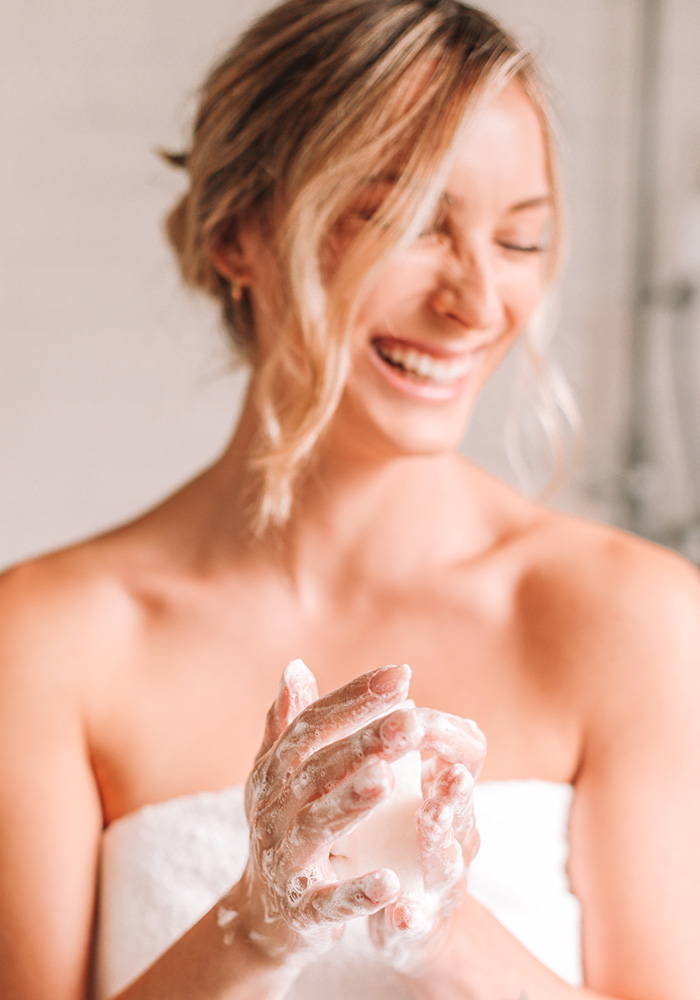 Ingredients that make up Bath + Body Products are meant to cleanse and nourish your skin, so they shouldn't contain toxins or additives that counteract clean intentions.
We believe Bath + Body Products should be made with the highest clean standards so we sourced supplies that we don't have to think twice about lathering our own skin in.
Our Bath + Body Supplies are made with all-natural, organic components that contain healthy, soothing, healing properties for your skin and hair without harmful chemicals.
Our Made Better™ Bath + Body Supplies can be trusted to contain:
NO Carcinogen

NO Mutagens

NO Phthalates

NO Reproductive, organ, or acute toxins.
PLUS they are cruelty-free + vegan.
MADE BETTER™ WAXES + SOAP BASES
From candle making to perfumery, most all things that we make start with some sort of base. The base is typically the highest percentage of your formula, and it's pretty important you choose a good one!

Our waxes and soap, diffuser, and spray bases have a few common threads you can count on:

NO Prop 65 ingredients

NO Carcinogens

NO Mutagens

NO Reproductive, organ or acute toxins.

+ Non Toxic + Cruelty-free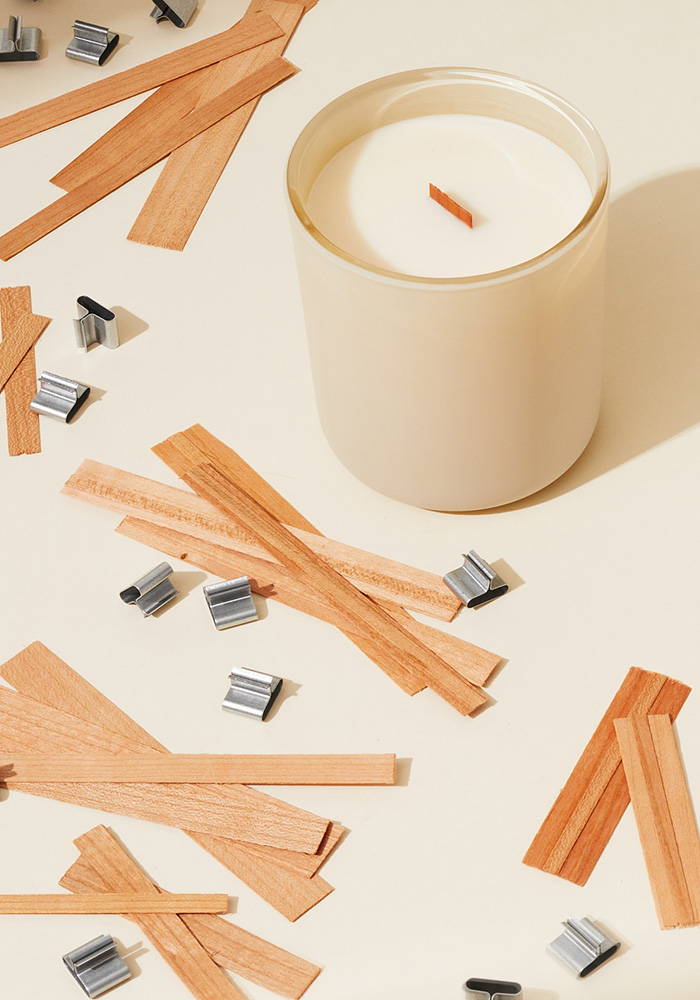 Wooden wicks are a fantastic wick choice for many reasons, but their sustainable and charitable qualities are some of our favorites.

Our wooden wicks are and always have been made from all-natural and untreated USA-native wood. No metals, no toxins, no animal products or testing…just nature. We source our wood from Forest-Stewardship Council approved mills, which means that the wood we use is produced using only the highest standards in ethical and earth-friendly milling.

But we also wanted to do more…

For every $100 you spend on our website, we plant a tree with our amazing partner, Trees for the Future. Here are a few fun facts about the positive impact you help us make:
+ 1 tree makes approximately 750,000 wooden wicks.
+ For $100, you can purchase 400 wooden wicks and clips on average.
+ The math is simple...For every 1 tree consumed, you are helping us to plant roughly 1,875 more trees. Now that is sustainability we can all get behind!
All of the packaging at The Wooden Wick Co., from our chic Linen Boxes to our compostable Eco-Wrap, is at minimum 100% recyclable. We always strive to have the lowest impact possible from our warehouse to your door, and the packaging choiceswe make play a huge role in that.
+ All of our shipping boxes are made from corrugated cardboard with minimal printing - they are easily recyclable. The paper tape we use to seal our boxes is also 100% recyclable and compostable.

+ Our fragrances are shipped in glass or PET bottles - both the bottles and caps are readily recyclable. PET can be recycled 2 to 3 times since it breaks down at relatively low temperatures. Our bottles can also be repurposed for many chic packaging ideas. Simply place a new cap on them (or don't) and use them to store or sell lotions, body oils, sprays, shampoos, conditioners, serums and more.
+ Our frosted pouches are constructed with 100% recyclable materials and are highly reusable. We suggest saving them to utilize as packaging for wax melts, bath salts, or soaps.

+ Say no thanks to bubble wrap. All of our products are padded and shipped with compostable kraft paper or eco-wrap.
Join us in our effort to lower packaging waste. If you ship products in-house, we highly recommend reusing the packaging you receive from us and your other suppliers. Using something twice is even better than recycling it after the first go-round!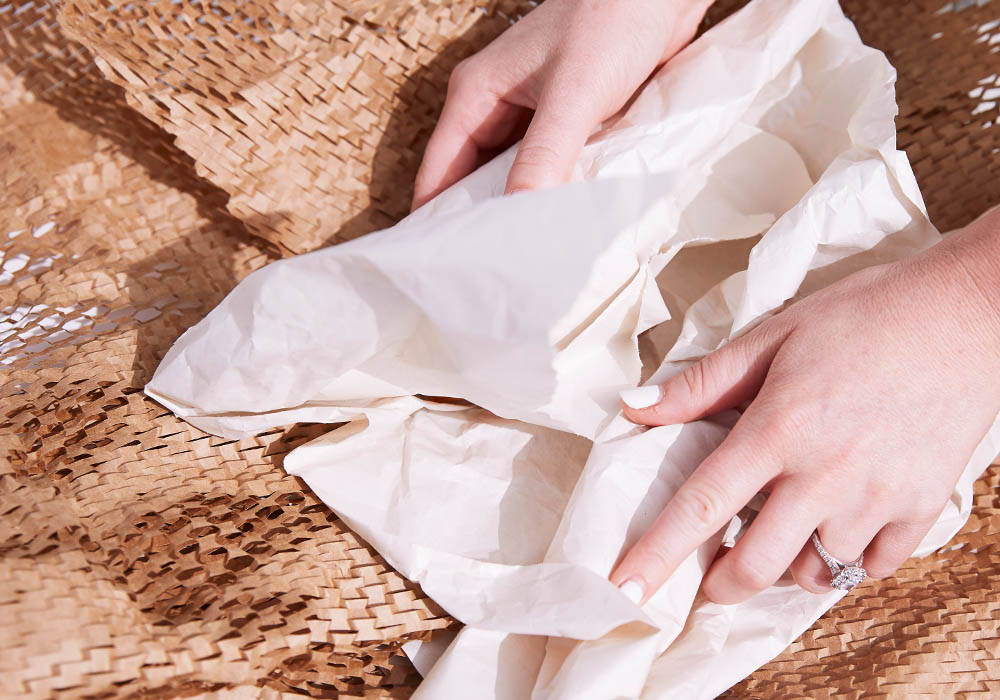 In addition to making sure that our products are safe for your health and your customers, there are a few more unique callouts you will find within our product range to help you shop smarter.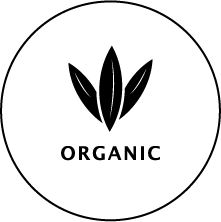 Organic - If a product carries this symbol, it is guaranteed to be free of pesticides, dyes, chemical fertilizers and other synthetic additives.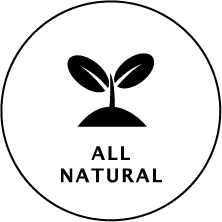 All-Natural - Products with this symbol contain only ingredients from nature and no synthetic additives.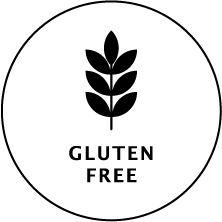 Gluten-Free - This one is easy! Simply put, products with this symbol do not contain gluten.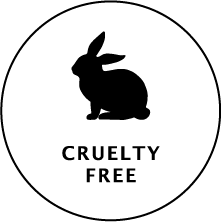 Cruelty-Free - All of the products at The Wooden Wick Co. are cruelty-free. Products with this symbol do not harm animals. If you make personal care, cosmetic, or home cleaning products, you can apply for a Leaping Bunny Certification using our products.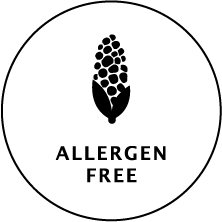 Allergen-Free - Products with this symbol contain no wheat, gluten, fish or shellfish, egg, soy, peanut or tree nut ingredients or traces.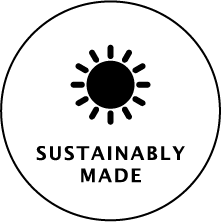 Sustainably-Made - Products with this symbol are manufactured using renewable ingredients and practices. A prominent example is our wooden wicks, which come from Forest Stewardship Council Certified Mills.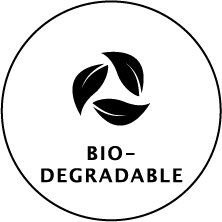 Biodegradable - Products with this symbol can be decomposed naturally by bacteria or other living organisms. Choosing biodegradable products helps reduce our waste impact.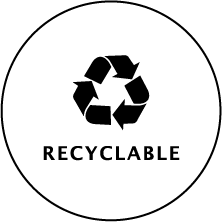 Recyclable - We all know this one! Products with this symbol are readily recyclable to be converted into new products. All of The Wooden Wick Co.'s packaging materials are, at minimum, recyclable.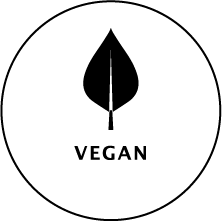 Vegan - Products with this symbol contain no animal products or animal derived ingredients.

Diacetyl-Free - Diacetyl is a flavoring agent commonly used to create a buttery note in flavors, like those used for creating lip balms. Diacetyl has been associated with damaging lung function. All flavors sold by The Wooden Wick Co. do not contain diacetyl and are free from toxic ingredients.
We will continue to evolve and shape our Made Better™ standards based on the latest research and innovation in our industry and beyond. Together, we will raise the bar on safety, sustainability and transparency and Make Better!